Our Vision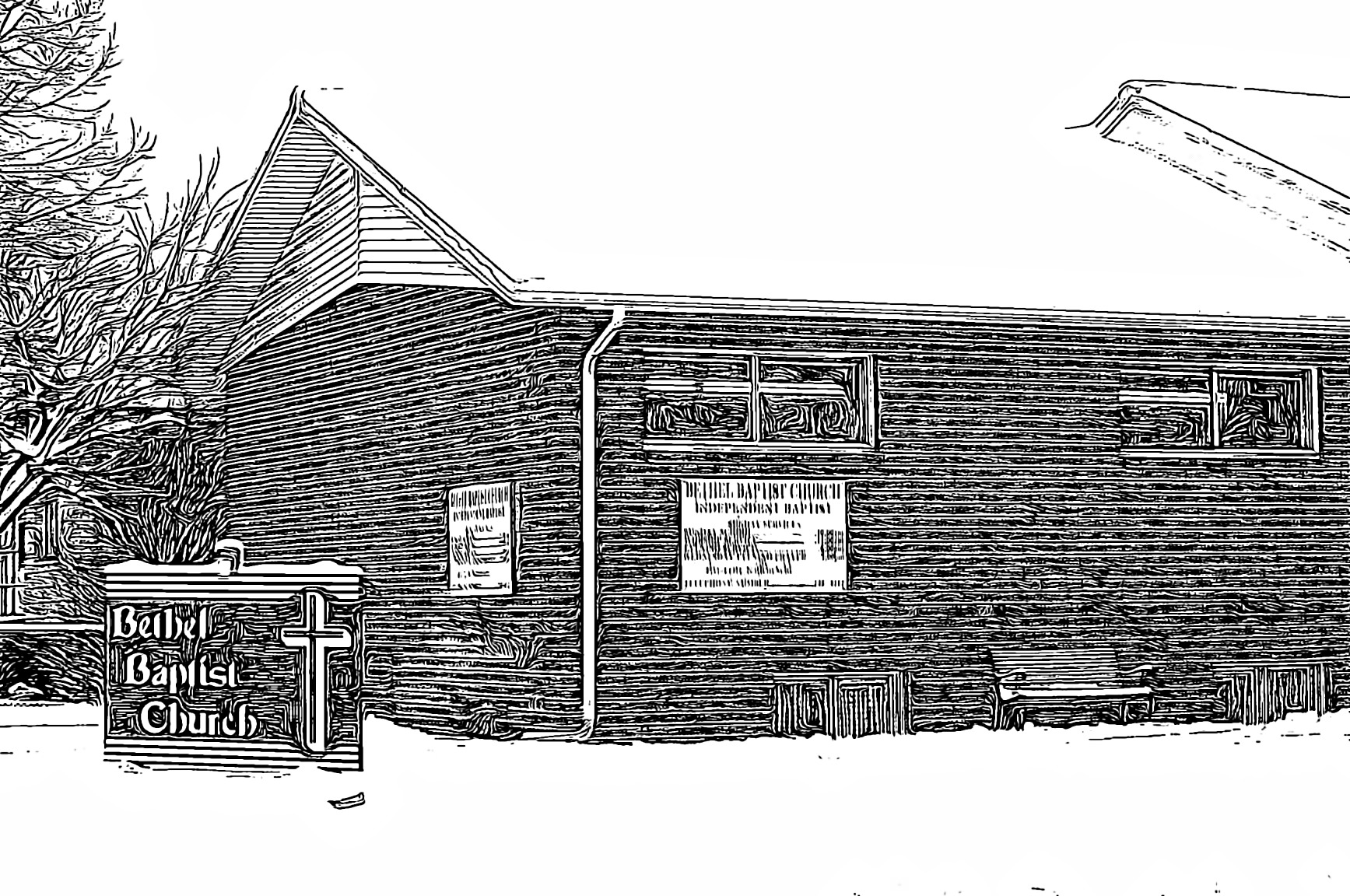 We at Bethel Baptist Church love God because He first loved us. He loved through the greatest love act ever known; the Cross. (1 John 4:19, Matthew 22:37-39). Because we love God, we desire to bring glory and honor to His name by obeying His commands and accomplishing His purpose for the church. Though there are many organizations who accomplish great work; it is our desire to exclusively focus on the purpose that Christ established for the church. Every one of our ministries relate directly to this vision.
Our Purpose:
To Adore God
It is our belief that all of humanity should adore God (Matthew 22:37-39, Deuteronomy 6:5). This may sound prideful, but God is the only example of perfection. He is perfect in his moral being (Righteous, Good) and perfect in his fatherly rule over creation. (He is Kind, Loving, Merciful, Gracious, Compassion, Slow to anger…) Further, Christ demonstrated His worthiness through his sacrificial death on the cross. (Revelation 5:9-10) The proper response to the magnificence of God is to adore the Triune Godhead. (Revelation 4:11)
To Glorify God
All of creation was formed to reflect God's glory. (Psalm 8:1-9) The purpose of every person in every generation is to glorify God our Creator. Further, the Gospel of Jesus Christ transforms every believer for the purpose of His glory. Therefore, the most basic purpose of the church is to love and glorify God. (1 Corinthians 10:31, 2 Corinthians 3:18; Ephesian 1:12; 1 Timothy 1:17, 2 Timothy 4:18; 1 Peter 1:7, Revelation 1:6 [and many more.])
To Proclaim Christ
The Church was also given a second mandate during the ascension of Jesus Christ. The believers were told to proclaim the good news of the Gospel and make disciples grounded in Jesus's teachings. This mission is the primary mission of the church. (Matthew 28:18-20; Mark 16:15; Acts 1:8, 1 Peter 2:9)
How do we accomplish this purpose?
Scripture
The transformation of the Gospel occurs through the renewing of the mind by the knowledge of Christ. (Ephesians 4:22-24) Thus, we accomplish our purpose by studying and applying His Word. (1 Timothy 3:14-17) The greatest need for every person is to know and trust in God's Word. (2 Timothy 3:16-17)
Discipleship
We are commanded in Scripture as believers to serve the church; corporately helping each member to grow in his dependency and usefulness to His savior. (Ephesians 4:11-16; Romans 12:1-8; Hebrews 10:24-25). Therefore, we as a church strive to personally help each member grow into greater dependence and service for Christ.
Community
The church is primarily a community of believers whose foremost feature is belief in the Gospel. Part of God's purpose is for us to display the riches of Christ (Ephesians 1:3; Ephesians 3:8). These riches are displayed through loving one another with the grace we received from Christ. (Colossians 3; Romans 13:8; Galatians 5:26; and others) Therefore, community is an important part of our church. We believe that every believer should join a body of like-minded believers for the purpose of helping one another grow in Christ. (Hebrews 10:24-25)
Worship
Christ has literally bought us with his very blood. (1 Peter 1:19) Through the Cross we receive incredible riches of His grace including salvation, access to God, peace with God, and freedom from sin. (Romans 5:1-12; Romans 6:1-4) Such incredible blessings from God deserves praise and honor. It is our desire to express our heartfelt affections for His great gift. (Revelation 4:11)
Witness
The unique mission of the church is to proclaim the Gospel of Christ. (Matthew 28:18-20; Mark 16:15; Acts 1:8, 1 Corinthians 15:1-8) Christ established the mandate for the church to proclaim the good tiding and great news of the Gospel to our neighbors, community, state, country, and ultimately to the world. We as a church strive to be witness's in our town as well as supporting mission projects in other parts of our nation and the world.