The Small Church Advantage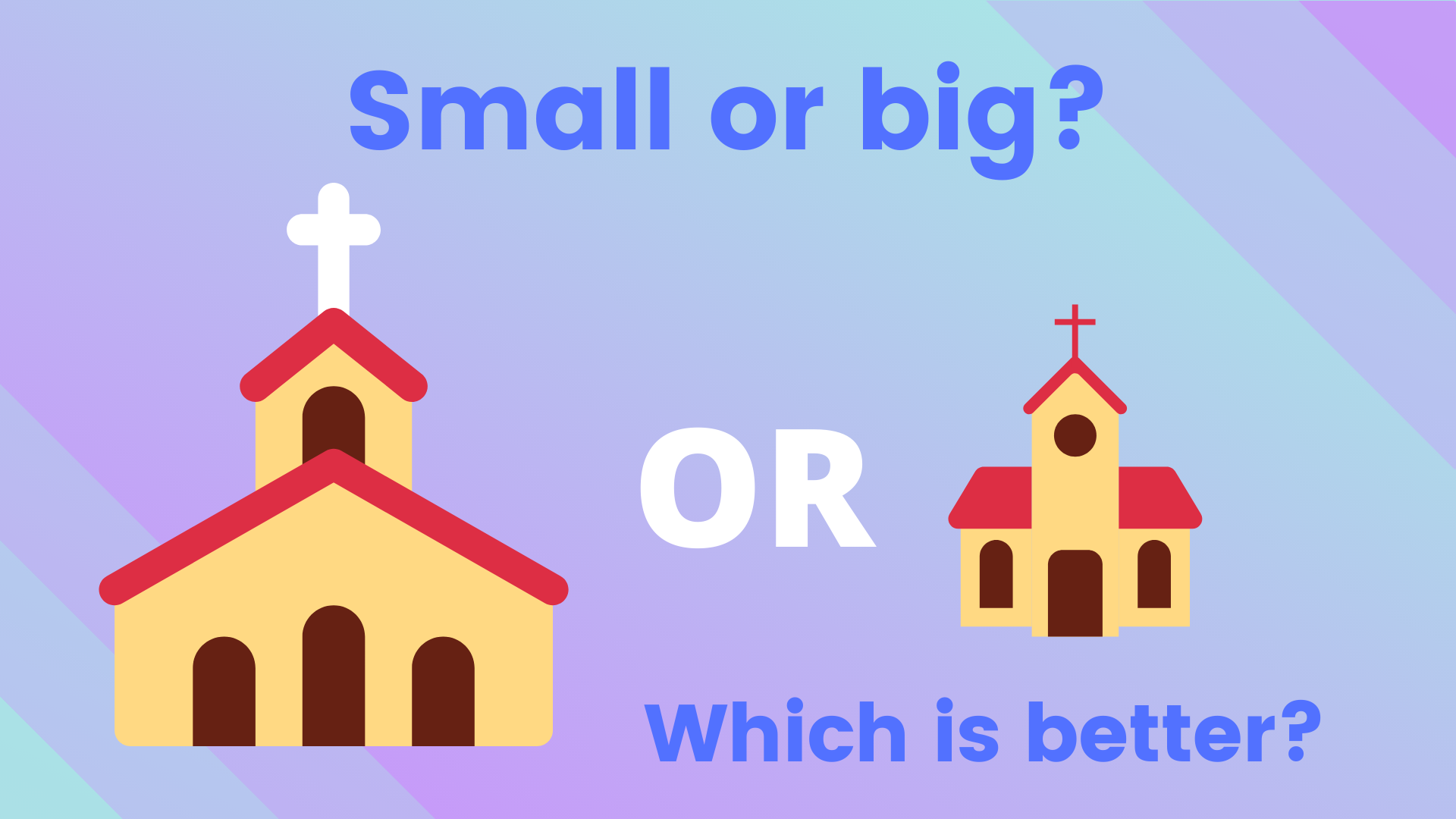 The American assumption is that bigger is better. But is a bigger church necessarily better?
Often we value large churches because there are more people our age, more programs, and for parents especially ... more kids. If we were talking about a restaurant or a day care that all might be better. But we are not. We are talking about a church.
Small churches and the purpose of the Church.
The church's job primarily is to glorify God through the making of disciples. (1 Corinthians 10:31, Matthew 28:18-20) There are many facets to the church doing just that ... but ultimately all of ministries should be tied to these two tasks. With a focus on small, an important component of disciple making is the one-on-one relationships we have within our churches.
Often, small churches naturally blossom one-on-one relationships.
Small churches and spiritual growth.
Further, every Christian is called to grow in Christ. But how does that happen?
It certainly happens during corporate worship, preaching and teaching, and big events .. But it doesn't only happen there. In fact, many people would claim the greatest impact on their life was when someone loved upon them. "A life touching a life." (Heb 10:24-25, 1 Thessalonians 1:4-8) Perhaps a spiritual mentor, a fellow believer who walked side by side, or even the pastor who invested time and energy in them. But almost always, the most notable place where truth was spoken into their lives was in the context of one-on-one relationships.
So which is better for you?
There are advantages to larger churches and we gladly serve as a smaller church along other larger Gospel preaching churches. But the real question is whether a smaller church would be better for your Christian walk. Probably the greatest advantage a small church has is the advantage of intimacy.
Children in small churches are often one-on-one discipled.
Christians have a closer relationship with their pastor.
Christians have better support during trials because they personally, and intimately, know everyone of their church members and they know them.
Christians have greater accountability and encouragement because of natural intimacy.
Christians are more likely to grow and be personally discipled because of the natural intimacy.
So if your desire is for close relationships, that help you grow in Christ, and live out the Christian faith. Then our small church may be a great fit for you!